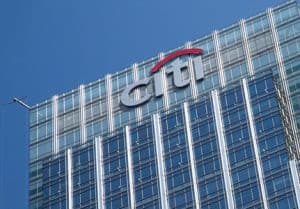 Citigroup's global markets business in Asia has been fined more than $500,000 (HK$4 million) by authorities in Hong Kong for regulatory breaches related to its dark pool.
The Securities and Futures Commission (SFC) found that Citi's alternative liquidity pool (ALP) failed to comply with requirements set out as part of a code of conduct from December 2015 to August 2016.
Citi Match, the ALP/dark pool, had incorrect system settings which saw more than 130 clients gain access to the venue without being assessed as qualified investors. Citi failed to provide the clients with guidelines, as required by the SFC, prior to routing their first orders to the dark pool.
It is understood that Citi made preparations for compliance with ALP requirements, including reviewing the qualified investor status of clients and providing guidelines, but it had overlooked the system failures that had defaulted some clients as being qualified, according to the SFC.
"As a licensed corporation, Citigroup Global Markets Asia Limited has to conduct its business activities with due skill, care and diligence1 and comply with the applicable regulatory requirements," said the SFC's statement of disciplinary action.
The SFC concluded that Citi took action to rectify the situation in August 2016 after the incorrect default setting was discovered in late July 2016.

Citi has also implemented improved measures to comply with the APL rules, and clients onboarded since then were correctly qualified and handed guidelines.