Citi has promoted a senior blockchain specialist from its global markets business to head up digital assets for its institutional client group (ICG) as it plans to hire up to 100 more within the division.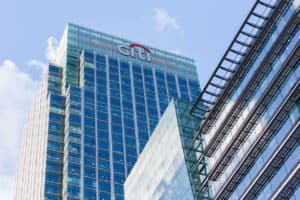 According to a memo seen by The TRADE, Puneet Singhvi has been appointed to join the ICG business development team as digital assets head on 1 December. Citi's ICG division includes banking, capital markets and advisory; markets; private banking – part of Citi Wealth Management – and treasury and trade solutions, among others.
Singhvi originally joined Citi in 2004 as a product management head for global payments, going on to become head of Citi FX prime brokerage and over the counter clearing product management and later the head of blockchain and digital assets in 2016.
In his new role, he will be responsible for driving the bank's digital assets strategy including building upon its ongoing efforts in blockchain and identifying and developing new products.
"We believe in the potential of blockchain and digital assets including the benefits of efficiency, instant processing, fractionalisation, programmability and transparency," said Emily Turner, ICG head of business development, and author of the memo.
"The ICG Digital Assets team will provide subject matter expertise, product development, project management and importantly outline a distinct strategy on where and how ICG should pursue digital asset opportunities including new products, new clients, and new investments."
His appointment comes as part of the investment bank's plans to rapidly expand its digital assets division with swathes of new hires in a bid to develop its offering in this space.
"We intend to hire additional talent over the next several months, and will be posting roles across ICG businesses, functions, and the ICG business development team to centralise and provide a consistent framework, required resourcing and expertise in digital assets," continued Turner.
Among the immediate new appointments are internal hires Shobhit Maini and Vasant Viswanathan who have been appointed to replace Singhvi as co-heads of blockchain and digital assets for global markets.
The investment in its digital assets offering by Citi comes as institutions across the street globally make crypto-asset trading and blockchain technology appointments in a bid to get ahead of the curve in this rapidly developing space.
Most recent was alternative investment management platform, Brevan Howard, which selected a former CMT Capital Markets Trading executive to head up its crypto investment activities in September as it launches a new digital assets division.