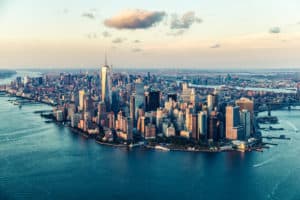 New York-based independent prime broker Clear Street has received a $270 million investment from Prysm Capital, a growth equity firm. The investment is the second tranche of a $435 million Series B funding round and values the Company at $2 billion. 
"Our team has made incredible strides since our inception in 2018, and this additional funding is further testament to the value that we bring to our clients," said Chris Pento, co-founder and CEO at Clear Street Group. "Over the past year, the number of institutional clients on our platform increased by 500% and our daily transactional volume increased over 300%. We're excited to keep this momentum with support from our continued partnership with Prysm."
This is the second investment in the company's Series B led by Prysm Capital, with support from a diverse institutional investor base, including public pension funds and endowments.
"Clear Street's cloud-native platform and technology-driven approach address a very real need in capital markets today and truly set them apart from competitors," said Matt Roberts, co-founder and partner at Prysm Capital. "We have tremendous confidence in Clear Street's outlook and look forward to continuing our partnership in the Company's next phase of accelerated growth."
Founded in 2018, Clear Street has built a proprietary, cloud-native, clearing and custody system to replace the legacy infrastructure used across capital markets. Its first product, an equity finance platform, processes more than $10 billion in trades every day. The firm's goal is to create a single-source platform to serve all investor types, across all asset classes, globally.