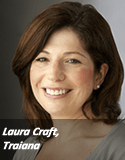 Clearing regulations across multiple jurisdictions had to be changed in order to finally achieve an industry solution to clearing OTC equity trades, Traiana has revealed.
The post-trade specialist, owned by interdealer-broker ICAP, recently launched Harmony CCP Connect, a service to enable OTC trades to be rapidly matched and sent to a central counterparty (CCP) for clearing.
By centrally clearing OTC equity trades, clearing members can cut out substantial costs in this portion of their business.
"The high cost of settling OTC equities has been a problem for quite a while; it's around 95-98p to settle in the UK and €3-5 in Europe," explained Laura Craft, director of product strategy at Traiana. "The four banks that worked with us to develop this solution could see the savings they could make by netting down would be sufficient ROI to push the project forward."
However, while the concept is simple enough, centrally clear your OTC trades with the interoperable CCPs in order to take advantage of netting, it has taken two years for Traiana to get to this stage.
One of the biggest issues was of timing and regulators themselves had to be convinced to rewrite the rules in order accommodate. Netting cycles in Europe take place at the end of the day, traditionally 17:15, but this is also the time that files would be provided in order to match trades, meaning there was not time to match them before sending them on to the CCP.
Craft added, "Probably the biggest single challenge in this process was getting the CCPs to ask their regulators to move out the end-of-day netting deadline from 17:15 to 18:00 to give us time to be able to match the trades so traders could benefit from that netting."
This was further complicated due as the service wanted to be interoperable in order to maximise the benefits it could achieve. This means the regulators of the interoperable CCPs; EuroCCP, LCH.Clearnet and SIX X-clear, would all have to agree to change the rules.
"As of September, the Bank of England and Dutch Central Bank moved their netting deadline out and the Swiss will follow soon. We'd like to push this further to 18:30 to give more time to make sure every trade is matched and we hope that this will happen over the coming weeks," Craft told theTRADEnews.com.
Aside from overcoming regulatory obstacles, the creation of Harmony CCP Connect was also held up by the merger of EuroCCP and EMCF last year. The original build had been constructed for EuroCCP, but the clearing house opted to transfer to using the EMCF technology platform, meaning the originally work had to be scrapped and redone.
However, despite the challenges of getting Harmony up and running, Traiana is positive that it has created a utility service that will help cut millions in costs out of OTC equity trading in the coming years and is already looking at ways to extend its capabilities.
Craft added, ""The next stage is to really open this up. We're talking to more banks who are interested in the service and we also want to look at CFD equity trades and other OTC equity trades such as those in a dark pool or on a BCN. The functionality is there to match all these trades and cut costs."