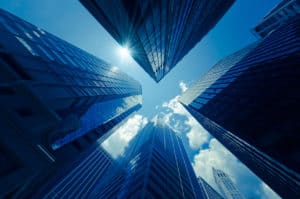 CME Group has appointed a new executive director for its London-based FX team as well as a new director for its fixed income platform, BrokerTec.
Chris Povey joined CME's FX team as executive director on 21 March, reporting directly to Paul Houston, global head of FX at CME Group.
Povey's role consists of overseeing the development, management and growth of CME Group's listed FX options business.
He joins from NatWest Markets where he traded the EUR, GBP, CHF and Scandinavian OTC FX Options books, alongside developing internal hedging and customer solutions for electronic risk management. He also brings experience in trading CME listed FX options to the firm.
CME Group's FX options trading volumes has seen increases with 2022 year-to-date average daily volume (ADV) up 20.3%, including growth across major currency pairs.
"The experience Chris brings will enable us to continue to evolve our listed FX options market to ensure clients receive greater flexibility, capital efficiency, as well as a complementary pool of liquidity to the traditional OTC FX options market," said Houston.
"Our recent volumes show that the relative cost benefits of listed FX options are becoming more pronounced with the final phase of the uncleared margin rules (UMR) less than six months away."
Elsewhere, Nick Gant has been appointed as director of BrokerTec, reporting to Kate Karimson, executive director, head of European Repo and BrokerTec Quote.
Based in London, Gant will support BrokerTec's European Repo and European Government Bonds central limit order book, BrokerTec Quote, alongside working on strategies across the business.
Gant brings more than 30 years' experience in the European Repo markets to BrokerTec, joining from TFSEdge where he served as head of sales, repo and money markets.
Prior to that, he served as head of sales trading and head of EMEA and APAC fixed income prime services at Societe Generale Corporate and Investment Banking.
"Nick has held a variety of positions over his career in Repo and brings a deep knowledge of the market, product as well as relationships in this sector and will be a great addition to the London and Amsterdam teams for BrokerTec," said CME Group in a statement.