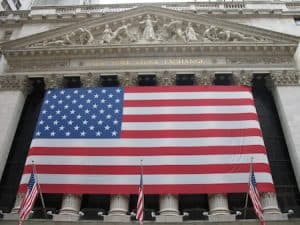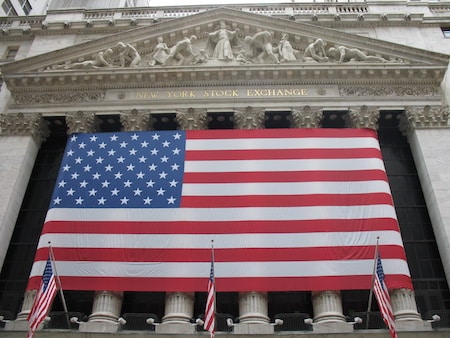 The chief executive of derivatives exchange operator CME Group has rejected a bid by US Treasury Secretary, Steven Mnuchin, to shorten US market hours due to increased market volatility amid the coronavirus pandemic.
US Treasury Secretary Mnuchin said that he had met with banks and exchanges, including the New York Stock Exchange (NYSE), urging them to shorten trading hours in light of the impact of coronavirus.
However, not all exchanges agreed with the proposal, and some were thrown off guard by Mnuchin's comments. CME Group published a statement with the underlining message from its chief executive, Terry Duffy, that "shorter hours make no sense".
"We were quite surprised to hear Secretary Mnuchin say he is coordinating with the New York Stock Exchange on possible shortened trading hours, even though he has not reached out to all cash equity and futures markets including CME Group and Nasdaq," said Duffy.
"Financial markets are critical to managing risk and ensuring the resilience of the US and global economies. Therefore, they must remain open, especially during this unprecedented crisis," he added. "Shortening US hours would not decrease volatility. Rather, it could actually increase as investors turn to other venues outside the US when developments occur."
The statement from CME Group outlined steps that could be used across all markets to combat the increased volatility and market declines. The first step is to adjust circuit breakers in the US to include 7% and 13% downside limits, instead of the current -7%, -13% and -20% levels. The second step is to force exchange-traded funds (ETFs) to follow the same circuit breaker rules in other markets.
NYSE also agreed with other exchanges and banks that markets should continue to operate, stating that it has no current plans to shorten the trading day.
"Closing the markets would not change the underlying causes of the market decline, would remove transparency into investor sentiment, and reduce investors' access to their money. This would only further compound the current market anxiety," Stacey Cunningham, president of NYSE, wrote in a post on social media.
CME confirmed earlier this this month that it would close its trading floor in Chicago, in one of the first major moves by an exchange to combat the spread of coronavirus. The trading floor closed at the end of the business day on Friday 13 March, and all products are trading on CME's Globex electronic trading platform.