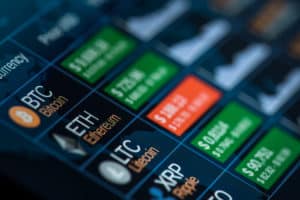 Derivatives giant CME Group has confirmed plans for a new daily US dollar reference rate for Bitcoin and for Ether, the native currency for the Ethereum platform.  
Set to launch from 28 February 2022, the reference rates will be published daily at 4pm ET, the highest volume hour for cryptocurrency trading.  
"These new reference rates are designed to meet the ever-evolving needs of participants in the digital asset space," said Tim McCourt, global head of equity index and alternative investment products at CME Group. "In Q4 2021, the New York calculation window was the second-most traded hour for Bitcoin futures behind the London rate. As we continue to see more institutional clients use our Bitcoin and Ether futures products in active portfolios or structured products like ETFs, these New York reference rates become increasingly important as they allow market participants to more accurately and precisely assess cryptocurrency price risk with timing more closely aligned to their portfolios and regions."  
The new reference rates add to the existing CME CF Bitcoin Reference Rate (BRR) and CME CF-Ether Dollar Reference Rate (ETHUSD_RR), which provide a daily benchmark price for Bitcoin and Ether in US dollars, but are published at 4pm London time.  
The existing reference rates will continue to serve as the benchmark rates for settlement of all CME Group Bitcoin and Ether futures and micro futures. However, the new rates will serve to synchronise the US markets, adding a new risk management tool for crypto investors, especially on the institutional side, where large blocks are traded.  
"When you run a 24/7 global crypto business, you need a regional end-of-day benchmark rate," noted Joe Hickey, global head of trading at BlockFi, a crypto trading platform with over a million customers and more than $15 billion in assets under management.  
"This will help fill BlockFi's institutional client demand for a liquid benchmark rate during New York hours, while also providing a new way for us to monitor the markets regionally."