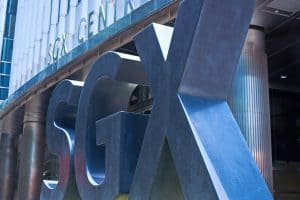 Trumid, a provider of electronic trading platform for corporate bonds, has secured $53 million in funding to fuel its growth strategy.
Singapore Exchange (SGX) led the growth equity funding round, which will allow Trumid to "further scale its US corporate bond business", as well as support the expansion of protocols, products and geographies.
"This capital round enables us to continue delivering innovative solutions to the market and to expand our product footprint. We're thrilled about the new partners we've brought on board as well as the continued support from our existing investors," said Mike Sobel, President of Trumid.
Trumid's latest funding round follows on from a $10 million investment made by Deustche Börse last year. The German exchange group was also involved in the most recent financing round.
Headquartered in New York, Trumid offers electronic credit trading through its platform, enabling its network of 400 buy-side and sell-side participants to transact directly and anonymously.
As part of the deal, Trumid will gain access to the Asian markets through SGX's existing network.
"Fixed income, which is one of SGX's strongest asset classes, is an area we are investing in as part of our multi-asset growth strategy, said Chew Sutat, head of Equities and fixed income, SGX.
"Our strategic investment in Trumid, backed by the success of its platform to date and the track record of its management team, opens the way for a deeper collaboration and broader opportunities."