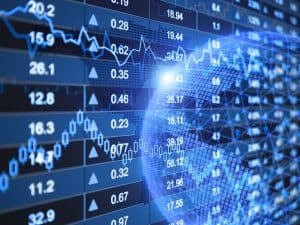 Global capital markets technology services provider Pico has signed an agreement to acquire Dublin-based analytics firm Corvil.
The acquisition will form a combined company servicing more than 400 banks, exchanges, asset managers and technology vendors. Together, the company will have a workforce of 375 with expertise on machine learning, automation, low-latency technologies and data science.
"Corvil's reputation is second to none for innovation, quality, and data analytics in the financial markets, and we have come to rely on their data to support mission-critical systems," said Jarrod Yuster, CEO and founder of Pico.
"Our motivation for acquiring Corvil is based on a commitment to our clients to deliver the industry's best-in-class analytics and real-time insights. With Corvil, we can deliver full transparency into our clients' trading and IT operations while addressing the challenges that come with rapid expansion into new global markets."
Following completion of the deal, the combined company will operate under the Pico brand although the Corvil name will continue to be used for its products and services. Pico said that clients will be able to procure all of Corvil's products within its global network and infrastructure.
Pico, which specialises in connectivity, cloud technology, data and analytics, is privately owned with several major investment banks holding minority ownership in the firm, including Goldman Sachs, Wells Fargo, JP Morgan and UBS.
"We recognised the promise in Pico's best-in-class infrastructure services early on, and have invested multiple times over the years," Jason Sippel, global head of equities at JP Morgan, also commented.
"The strategic rationale for a combination with Corvil's undisputed leadership in analytics services is persuasive, and we expect it will provide the combined entity with a profound advantage in serving its customers. We look forward to continuing to work closely with Pico, both as an investor and strategic partner."
The acquisition is expected to close within 30 days, subject to closing conditions and regulatory approvals. Terms of the deal were not disclosed.