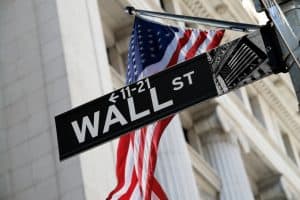 The US financial regulator has handed Cowen Execution Services a fine of $2.75 million for submitting incomplete securities and trading information.
Formerly known as Convergex Execution Solutions before it was acquired by Cowen Group last year, Cowen Execution Services suffered various coding errors meaning a substantial number of the firm's 'blue sheet' submissions were incorrect.
According to the Securities and Exchange Commission (SEC), the broker-dealer's submissions missed vital information and contained deficiencies on customer identification, order execution times, exchange codes and transaction type identifiers, across a four year period between 2012 and 2016.
"Broker-dealers must ensure they submit complete and accurate blue sheet data to the SEC because the failure to do so can hinder our ability to detect wrongdoing and protect investors," said Joseph Sansone, chief of the SEC's market abuse unit.
The SEC added that almost 30% of Cowen Execution Services' blue sheet submissions contained errors, and despite being sanctioned by the Financial Industry Regulatory Authority (FINRA) in 2012, the firm failed to identify and rectify the issue.
FINRA found that at the time Convergex Execution Services had inaccurately categorised limit orders as market orders, and then submitted inaccurate data on timestamps, account type codes and route order identifications.
Cowen Group announced plans to buy Convergex from BNY Mellon in April last year for $116 million as it looked to expand its brokerage and trading business. The deal saw Cowen Group become one of the largest independent US equities trading platforms reaching 108 countries globally.
Convergex's chief executive, Eric Noll, departed the firm following the completion of the acquisition after joining the broker-dealer in 2013 from Nasdaq.