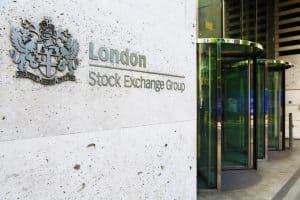 The former chief information officer at Cowen in New York will relocate to London for a new role with the London Stock Exchange Group (LSEG).
Ann Neidenbach joined the exchange operate earlier this week as chief information officer for shared services, according to an internal memo seen by The TRADE.
She will be responsible for developing the Group's BSL operations in Sri Lanka and Romania, which delivers technology, data services and corporate support across the exchange's global operating entities, reporting to Chris Corrado, LSEG's CIO and COO.
LSEG added that Neidenbach will initially work in New York, although she plans to relocate to London in September.
Neidenbach has more than 25 years' experience working in the financial industry with a particular focus on technology, most recently as CIO at Cowen, overseeing the company's technology innovation across all of its businesses for the past year.
Prior to that she was CIO at Convergex for more than two years, responsible for outlining the firm's strategic direction of its technology services. Neidenbach has also worked at Nasdaq as senior vice president of global technology products and services, and at Citi as managing director for electronic trading technology.