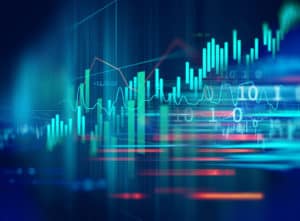 Everyone knows that data is the new gold, but even as access gets easier, the market for it gets ever more competitive. DAS Trader, a direct access trading technology firm providing electronic trading solutions to private online broker dealers, clearing firms and financial firms, has teamed up with financial market data provider QUODD to access its real-time offering of Options Price Reporting Authority (OPRA) data.
The Options Price Reporting Authority (OPRA) provides price quotations for listed options contracts in the U.S. in the form of data feeds displaying the national best bid and offer for an options contract or series. The new partnership between QUODD (a unit of up-and-coming fintech platform Financeware, a NewSpring Holdings platform company) and DAS Trader will combine QUODD's real-time OPRA and corporate actions market data with the tech firm's trading software to offer a comprehensive, end-to-end trading experience.
"We chose QUODD as our data partner for full OPRA data because of their ability to deliver the full OPRA universe with low latency through their flexible API technology," explained Karen Gentile, CEO of DASTrader.com. "The comprehensive and timely corporate actions data sets from QUODD allows us to maintain complete and accurate security master data for our customers."
The competitive market for online trading software is driving increased demand for data and improving both access and efficiency. "The continued growth of the online trading space aligns itself nicely with QUODD's mission of providing market data fuel that is easy to access and cost effective," confirmed Bob Ward, CEO of QUODD and Financeware.