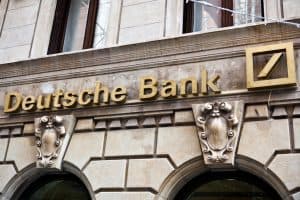 Deutsche Bank has launched a new service providing early warnings to traders around settlement delays and potential failures in securities transactions. 
The new service is powered by Elastic, a search technology firm, where the bank will use its machine learning and anomaly detection features, to enable clients to avoid hefty financial penalties under the upcoming implementation of the Settlement Discipline Regime (SDR) in February 2022.
Using Elastic's machine learning technologies will enable Deutsche Bank's settlement platform to move from real-time to forward-looking, and will proactively detect the in-flight transactions that require actions and alert the bank's teams before the transactions encounter issues.
"Our aim is to deliver a real shift in how markets view exception processing and to bring pre-trade performance to our post-trade operations. We can now detect transactions in real-time that previously would not be flagged as at risk, and divert our attention from the transactions that ostensibly appear to be at risk, but upon historical analysis have always matched in time to settle," said Christopher Daniels, director, data products, securities services, Deutsche Bank.
Elastic's anomaly detection feature also takes into account seasonality, market variation and other changing dynamics to provide the bank's operational teams with dashboards and action queues that are driven by a large set of factors that would be too broad and complex to manually process.
The machine learning algorithms will also complement the development of several dashboards covering liquidity, settlement performance, and risk and control.
"We're using the platform to identify the most influential features that are more likely to cause a late or failed settlement, and to focus our data quality reviews on activity that does not synchronise with what we would typically expect from a particular cluster. It's a very exciting time in our data roadmap," added Daniels.
The new service is the latest enhancement by Deutsche Bank after it launched its current real-time settlement service in Euronext, Germany and the UK earlier this year. 
The platform provides its operations staff with a real-time view of the issues that can delay a transaction settlement, a stark contrast to traditional platforms which only provide a retrospective view of what has caused settlement delays.