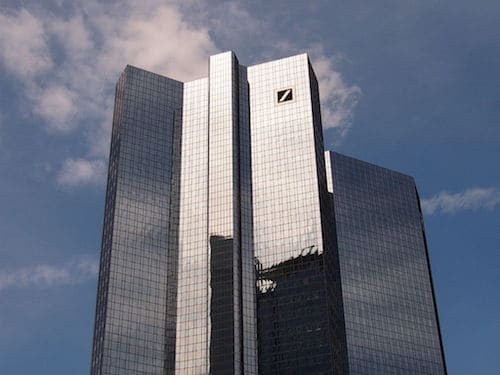 Deutsche Bank's CEO has said the investment bank needs to 'catch up' in terms of investing in technology for its equities sales and trading business.
Speaking on the quarterly earnings call, John Cryan told investors it has recently changed the focus of its equities business after being 'hamstrung' by the impact of litigation last year.
In response, Cryan said Deutsche Bank is determined to advance the equities trading business, as it is "clearly core to even the corporate led investment banking idea".
"Where I think there is a gap to the market, and I said this I think a couple of quarters ago, is in the area of electronic trading. There we do need to invest and catch up in the technology that supports sales and trading in equities," he said.
Deutsche Bank's corporate and investment bank unit posted a 16% decline in net revenues in the second quarter, driven by waning profits across equities trading.
The equities sales and trading segment saw revenues plummet 28% from €742 million in the second quarter last year, to just €537 million.
"We are investing in people," Cryan told investors.
"We've had to reconfigure that business quite a bit as it's commoditised and as it's become much more machine based we proportionately need fewer traders doing voice trading and more in a way of specialist sales and distribution."