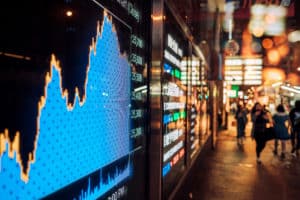 Nordic asset manager DNB Asset Management has appointed a new head of index linked strategies from Norges Bank Investment Management (NBIM), The TRADE can reveal.
Eivind Aukrust has joined DNB Asset Management after six and a half years at NBIM, according to an update on his social media.
His most recent role as a portfolio manager at NBIM was his second stint with the firm after serving as a trader there for over six years from 2008-2014.
In the interim, Aukrust founded Auka Capital and spent a year as a hedge fund manager.
"Forever grateful for having spent the most formative years of my career at this amazing place, if your passion is finance and markets it's a no-brainer to pursue a job at NBIM," said Aukrust in his update.
"Now I'm humbled, honoured, and super excited to join the superstars at DNB Asset Management DNB, where I've just started as Head of Index linked strategies!"