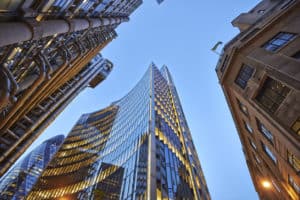 DTCC has hired a former Citadel Securities and IHS Markit senior sales executive for a newly created digital assets role, as the market infrastructure firm looks to further develop its services for this burgeoning space.
Brian Oliver joins DTCC in London as head of business development for digital assets, reporting to Jennifer Peve, DTCC's newly promoted global head of strategy and business development.
A DTCC spokesperson confirmed the new hire.
According to Oliver's Linkedin profile, he will lead DTCC's business development efforts to bring innovation and utilise new technologies to digitise private market securities in his new role.
Prior to joining DTCC, Oliver spent 10 months at IHS Markit as head of sales and global account management, as well as nearly five years at Citadel Securities as head of fixed income, currencies and commodities sales for Europe and Asia.
During his time with the market making firm, he played a key role in developing Citadel Securities' European FICC business, having built out the firm's swaps and treasuries franchise across the region during his tenure. 
The hire is the latest development from DTCC as it formalises a service offering for digital assets. Last year, it unveiled Project Whitney, a new initiative exploring the introduction of a public blockchain to tokenise private markets securities.
Custodians and central securities depositories have sought to leverage new technologies, including distributed ledger technology, to digitise the private markets trade lifecycle and make them more accessible for investors.
According to a joint survey conducted by The TRADE's sister publication Global Custodian and Citi on digital assets, it found digital alternative assets such as real estate and private equity were, on average, regarded as most likely to attract direct interest from institutional investors.