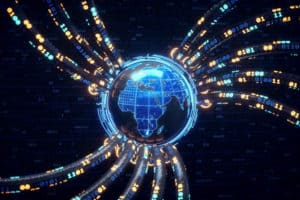 DTCC has appointed a new chief information officer (CIO) to oversee the re-platforming of its post-trade technology infrastructure.
Lynn Bishop has been promoted to CIO after serving over three years as its chief development officer, and before that, over two years as chief technology officer.
She will be responsible for DTCC's ongoing development and testing of all its technology that supports clearing and settlement, as well as advancing its strategic re-platforming of its IT infrastructure.
"We are pleased to appoint Lynn as our new CIO at a critical time when emerging technology is reshaping how the financial markets operate," said Michael Bodson, president and CEO, DTCC.
"Lynn's reputation for having deep insights on a wide range of technology issues, a natural ability to problem solve complex IT challenges and a collaborative approach will be important as we continue to rearchitect our systems and assess and adopt new technologies to continue to enhance how we serve our clients and protect the industry."
During her 15-year career with DTCC, Bishop has led several technology initiatives, including enhancements to improve settlement finality for money market transactions, and overseeing its transition to a T+2 settlement cycle in the US.
She has also played a key role in its technology decisions around emerging technologies, including DLT, cloud, robotics, machine learning and AI. Bishop replaces Bob Garrison, who plans to retire in February 2020 after nine years with DTCC, and eight years as CIO.
"Under Bob's leadership, DTCC has increased the stability and resiliency of our technology platforms, and we have made significant progress in modernising our IT infrastructure," Bodson added.