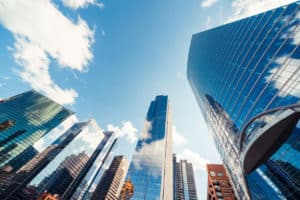 The Depository Trust & Clearing Corporation (DTCC) has named Francis (Frank) La Salla as its new president and CEO with its current chief Michael Bodson set to retire.
La Salla was chief executive officer of BNY Mellon's Issuer Services business and a member of the BNY Mellon Executive Committee.
DTCC's incumbent CEO, Bodson will step down after a decade in charge of the market infrastructure provider.
Bodson took on the role of CEO in 2012, following the retirement of Donald Donahue, one of the principal figures who led the clean-up of Wall Street following the collapse of Lehman Brothers in 2008.
Prior to taking on the top role, Bodson was DTCC's chief operating officer where he was responsible for all IT and operations, and oversaw its Deriv/SERV and EuroCCP businesses.
During his tenure, Bodson has navigated DTCC through several major crises, including the Knight Capital market event, Superstorm Sandy and the Covid-19 pandemic, extending its reach and impact across the industry and transforming the organisation.
Commended for its recent innovation efforts, the DTCC is also to transition its settlement cycle to T+1 in the coming years.
Before joining DTCC in 2007, he spent over 20 years at Morgan Stanley in several senior roles, including head of the institutional, retail and asset management operations department. He also spent time in Tokyo and Hong Kong as head of finance, administration and operations.
Bodson explained to Global Custodian in 2019, upon receipt of his Lifetime Achievement award that he was able to lean on the example his predecessor sent when dealing with a potential crisis on his very first day as CEO, when futures broker Knight Capital Group suffered a computer glitch resulting in a loss of $440 million in 30 minutes.
"Over the past 10 years, Mike has transformed DTCC into a client-driven firm that stands at the forefront of innovation and is recognised as a respected and influential voice on a wide range of key industry topics," said Robert Druskin, non-executive chairman of DTCC's Board.
"He has strengthened virtually every part of the organization during his tenure and has positioned DTCC to remain a global leader during a period of unprecedented change."
During La Salla's time at BNY Mellon, he has served as CEO of Corporate Trust, which included responsibility for Depositary Receipts and CEO of BNY Mellon's Alternative Investment Services and Structured Products business.
Before that he was a member of the Executive Committee of Pershing, a BNY Mellon company, where he was co-head of global client relationships and head of trading services. Earlier in his career, La Salla was president and chief operating officer of BNY Clearing Services.
At the DTCC, La Salla will also serve as president and CEO of DTCC's principal operating subsidiaries, The Depository Trust Company (DTC), Fixed Income Clearing Corporation (FICC) and National Securities Clearing Corporation (NSCC), and a member of DTCC's Board of Directors. Additionally, he becomes a member of DTCC's Management Committee.
La Salla joins DTCC on 13 June 2022 as CEO-elect, and between June and August, La Salla and Bodson will work together to ensure a seamless and orderly transition of responsibilities.
Bodson will retire on 12 August.
Prior to joining BNY Mellon, La Salla was CEO of BHF Securities Corporation, the US broker-dealer subsidiary of Germany's BHF Bank AG, and COO of Société Generale Securities, responsible for developing the French financial institution's U.S. brokerage business.
"It is an honour to be appointed CEO of DTCC and have the opportunity to lead an organisation that makes a positive difference every day by safeguarding the global financial system, protecting the capital markets and supporting the investing public," said La Salla.
"Mike Bodson has been an outstanding steward for the industry over the last ten years, delivering client value, driving innovation and galvanising the industry to advance critical initiatives. I look forward to working with Mike and his leadership team to ensure a smooth transition. I am also excited to work alongside incredibly talented and experienced DTCC colleagues as we identify new ways to broaden and enhance our level of support for clients, regulators and other stakeholders."