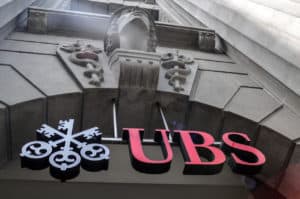 Industry veteran and renowned equities trading figure, Richard Semark, has left his role as head of UBS MTF after almost 16 years at the bank. 
Semark changed his occupation on his LinkedIn profile to 'reflecting', signing off from his long UBS tenure in December. Along with running the bank's trading facility, Semark was also head of client execution strategy.
Semark took the helm at UBS MTF in 2013, succeeding Robert Barnes, and received The TRADE's annual lifetime achievement award in 2017.
He had also held a variety of roles in the firm's cash trading and execution division, including head of client relationships for the EMEA region.
In an interview with The TRADE in 2017, Semark explained his role as role as being responsible for client relationships on the execution side and understanding what opportunities UBS could present to clients.
Prior to UBS, Semark was head of multi-asset trading at Axa Investment Managers for three years.
In his acceptance speech for the lifetime achievement award, Semark explained in December 2017 that: "30 years ago I left university with a degree which wouldn't get you into the City in these days and barely did then. I moved to UBS Asset Management working in a middle-office role and then moved through from there an index fund manager, initially I was a trainee assistant index fund manager.
"From there I got involved in trading: portfolio trading, futures trading…then I reached the point where I had to pick between the fund management or the trading route, and I chose the trading route."