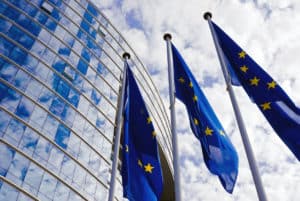 The EU's securities markets regulator European Securities and Markets Authority (ESMA) has appointed a new chair, promoting its long-term director to the position.
Verena Ross will take on the role, replacing Steven Maijoor who served the maximum term as chair of ESMA, having held the position since April 2011.  
Ross will start her new position on 1 November 2021 and is appointed for a five-year term, renewable once.
Ross' appointment was confirmed by the Council of the European Union at its meeting in Brussels.
"I am extremely delighted to welcome Verena's appointment as the new Chair of ESMA. She brings with her an in-depth knowledge of European and global markets as well as of ESMA itself, which will be invaluable and I am, along with the Board of Supervisors and Management Board, looking forward to working with Verena," said Anneli Tuominen, interim chair.
"For my own part it has been an honour to lead ESMA for the last 7 months and I want to thank ESMA staff for their commitment and praise them for their high level of expertise. My thanks also to my colleagues on the Management Board and Board of Supervisors for their support."
Ross has been promoted to the position of chair after serving as executive director at ESMA from 2011 to 2021.
Prior to this, Ross held regulatory and supervisory roles in London, most recently acting as director of Financial Services Authority.
"I am honoured to have been entrusted with this role as ESMA enters its second decade. I am looking forward to working with the Board members, ESMA staff and our stakeholders in responding to the challenges and opportunities faced by the European Union and its capital markets," said Ross.
"I believe that ESMA has an important role to play in ensuring that European markets support the financial needs of its companies and citizens."
Earlier this year ESMA announced that Natasha Cazenave would replace Ross as its new executive director, joining ESMA from the Autorité des Marchés Financiers (AMF).