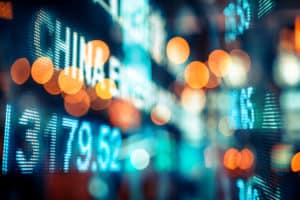 Exchange-traded funds (ETFs) will be traded through the China-Hong Kong Stock Connect scheme from Monday, 4 July 2022, it has been confirmed.
The initiative allows Mainland and Hong Kong investors to trade eligible stocks and ETFs listed on each other's exchanges through local securities firms or brokers. 
The announcement from Hong Kong's Securities and Futures Commission (SFC) and the China Securities Regulatory Commission (CSRC) follows the confirmation of the inclusion at the end of last month.
HKEX, Shanghai Stock Exchange (SSE), Shenzhen Stock Exchange (SZSE) and China Securities Depository and Clearing Corporation (CSDC) have previously agreed on the Stock Connect inclusion and trading arrangements, as well as eligibility criteria for ETFs.
When the inclusion takes effect, trading of eligible SSE-listed ETFs through Shanghai Connect and trading of eligible SZSE-listed ETFs through Shenzhen Connect will be – for the first time – open to all Hong Kong and overseas investors including institutional and individual investors.
HKEX launched the Shanghai-Hong Kong Stock Connect programme in 2014. This was expanded with the launch of Shenzhen Connect in 2016, and the launch of Bond Connect in 2017. 
Last year, the Shenzhen Stock Exchange and the Singapore Exchange (SGX) also agreed to set up a cross-border link for ETFs. Under a Memorandum of Understanding (MoU), the two exchanges will jointly develop and promote ETF markets in Singapore and China through cross-border investments.