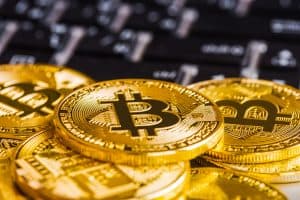 Derivatives exchange Eurex will become the first exchange in Europe to offer Bitcoin index futures, with a start of trading scheduled for 17 April.
The new contract has been developed by Eurex in partnership with global index provider FTSE Russel and institutional-grade digital asset data provider Digital Asset Research (DAR).
According to Eurex, institutional investors have been waiting for a contract based on a robust underlying index from an established index partner, which is supported by an AA-rated clearing house in Europe.
Eurex's already listed BTCetc ETN futures will be complimented by the new contract with physical delivery.
"Investors need robust trading and clearing safeguards when engaging in the crypto market," said Michael Peters, chief executive of Eurex.
"We are looking forward to cooperating with FTSE Russell and Digital Asset Research to jointly deliver superior transparency, consistency, and safeguards to this emerging asset class."
The underlying FTSE Bitcoin Index reflects the settlement price of Bitcoin determined by the FTSE DR reference price, with the new futures contracts traded in EUR and USD.
Orderbook and over-the-counter liquidity providers will provide support with liquidity, representing a step forward in meeting investor demands for accurate price discovery, transparency, and consistency in the digital asset market.
"Our digital asset indices apply the same rigorous index policy and governance framework used with our equity and fixed income products," said Arne Staal, chief executive of FTSE Russel.
"Perhaps most importantly in this market, in collaboration with DAR, we have created a vetting methodology to set a standard for digital asset and exchange index inclusion, that offers consistent prices reflective of the real investable market to the investor community."