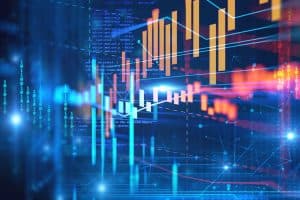 Deutsche Börse's Eurex has said that 24 market participants from the UK, US and Europe have registered for its repo partnership program after extending the scheme to additional instruments.
In a statement, Eurex said that it hopes to support the industry in managing uncertainty and potential requirements post-Brexit, as a significant part of the cleared European government bond repo business currently takes place in the UK.
Among those to have signed up to use the clearing service are UBS, Morgan Stanley Bank of America Merrill Lynch, JP Morgan, Deutsche Bank Commerzbank, BNP Paribas and Citigroup Global Markets.
"We do all we can to support our customers to ensure a smooth transition to a post Brexit world," said Matthias Graulich, member of the Eurex Clearing executive board. "Therefore, we are very pleased that the extension of our Partnership Program to the Repo segment meets the market needs and we thank all our design partners."
First launched in October last year for interest rate swaps, the Partnership Program is a performance-based scheme which awards its 10 most active participants with a profit share of the business.
The scheme allows institutions to benefit from TARGET2-Securities, the platform that allows for real-time settlement in central bank money, and lower balance sheet operation from Eurex's netting features.
"The new enhancements to Eurex Repo aim to increase the balance sheet netting opportunities and optimise margin requirements for clearing members," Nicola Danese, head of EMEA FI financing at JP Morgan, commented. "As one of the first members of the Eurex Clearing Partnership Program, we welcome this initiative and the exciting development for the industry."
Peter Fejfer Nielsen, head of EMEA finance desk at Citigroup, added that as a design partner of the Eurex Partnership Program, the inclusion of repo is highly appreciated in offering an additional alternative to clear the investment bank's Euro-denominated repo transactions.