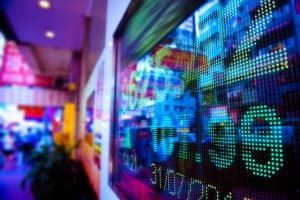 Eurex Clearing has cleared the first batch of repo transactions executed via NEX Markets' BrokerTec trading platform after connecting to the venue last month.
The company said that the new connection to NEX Markets' anonymous, dealer-to-dealer platform for fixed income, gives clients more choice in being able to choose Eurex Clearing as the central clearing counterparty (CCP) for EUR repo transactions.
Clients that opt for Eurex as the CCP could benefit from capital and margin efficiencies through balance sheet netting and collateral re-use, the company added.
"In the future, the scale and scope of our cleared markets will provide unique capital and balance-sheet netting opportunities for clients across repo and derivatives," Matthias Graulich, member of the Eurex Clearing executive board, commented when announcing the BrokerTec connection in November.
NEX Group and Eurex also said that by working together, both will be able to target new clients and gain access to additional liquidity pool for its CCP, particularly as Brexit uncovers new opportunities.
"As the leading dealer to dealer trading venue for both Euro and Sterling denominated repos, there are emerging opportunities in a post- Brexit world, as well as a desire to extend and diversify the clearing choices that our customers have when trading repo," John Edwards, MD for BrokerTec Europe, said.
"By working with Eurex Clearing, this connectivity offers our trading participants further options when settling Special and GC Repo transactions and providing capital efficiencies to our clients."
Earlier this month, Eurex said that it had 24 market participants from the UK, Europe and the US registered to join its repo clearing partnership program. The firm confirmed plans to expand its partnership program, a performance-based scheme awarding the ten most active participants with a profit share of the business, to repo and over the counter FX instruments by the first quarter next year.