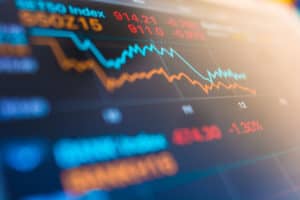 Derivatives exchange Eurex has launched a set of micro futures based on European benchmark indices, responding to increased demand for smaller derivatives contracts.
The new micro contracts based on the DAX, EURO STOXX 50 and SMI European benchmarks will begin trading on 19 April, Eurex confirmed.
Eurex said the launch was in response to greater demand for smaller derivatives contracts from smaller sized investors to access to price efficient, transparent, and more liquid markets.
"The new contracts are the right size for the needs of investors with smaller investment accounts like private wealth managers or individual traders. But this is only part of it," added Randolf Roth, member of the Eurex executive board.
"We see also demand from institutional and professional investors who are seeking to scale their equity index exposure and to precisely hedge existing equity portfolio positions." 
The micro contracts have a value equivalent to the current index level and range from €3,500 to €14,500 while existing standard-sized futures contracts have a value of multiple times of the index level and range from €35,000 to €360,000. 
Several trading venues have launched similar mini or micro initiatives in recent months to meet the demand for more manageable and cost-effective contracts.
In February, Cboe Global Markets confirmed plans to launch a set of Mini-Russell 2000 Index options on 1 March earlier this month. Alongside the launch, Cboe expanded its index product offerings that feature a mini contract, including Mini Cboe Volatility Index futures and Mini S&P 500 Index options. 
The exchange said were designed to appeal to a wider range of investors including new index options traders, sophisticated retail traders managing an individual portfolio, and small- to mid-sized institutional investors seeking to execute small-cap options-based strategies.