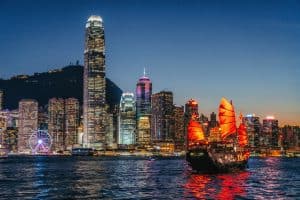 The regional head for Asia at derivatives exchange operator Eurex has resigned from his position due to personal reasons and will leave the firm on 31 August.
A statement from Eurex confirmed Roland Schwinn's departure, adding that he has been instrumental in developing the exchange's business in Asia for the past 12 years.
"I thank Roland very much for his excellent work and commitment to our business. He contributed significantly to Eurex' success and growth in Asia, being a highly valued contact for our clients, regulators and Eurex colleagues all over the world," Eurex CEO Thomas Book, and executive board member of Deutsche Börse Group, said.
Schwinn first joined Eurex in January 2007 as head of business development for Asia and the Middle East. He was soon promoted to CEO of Eurex Clearing Asia and then regional Asia head overseeing sales, derivatives market development and global cooperation. 
Eurex added that Schwinn obtained regulatory licenses for Eurex in Dubai, Abu Dhabi, Korea, Hong Kong, Singapore, Japan, Taiwan and Australia to directly connect exchange and clearing members. To date, the exchange said that this has attracted more than 40 Eurex trading members.
Schwinn also oversaw the establishment of offices for Eurex in Hong Kong, Singapore, Beijing and Tokyo, which has allowed the group to grow its business in the region.
"Going forward, Eurex will build on this success with the planned extension of trading hours that will support Asian investors in meeting their trading and hedging needs," Eurex conclude in its statement.