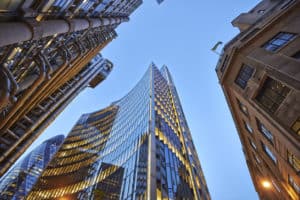 Euronext has appointed Roberto Pecora as chief executive office and general manager of its clearing house, effective from 3 July.
Pecora joins the firm from Société Générale Group, where he most recently served as chief executive and general manager of SGSS SpA, the Italian bank specialising in securities services, and member of the global executive committee of the SGSS division.
He brings broad international experience in financial markets, having held various managerial positions in securities services, global markets, and passive and alternative asset management.
As part of the new role, Pecora will be based in Rome. He replaces Marco Polito who, following the general assembly on 27 April, stepped down from his position as chief executive of multi-asset clearing house CC&G, which Euronext acquired through its takeover of Borsa Italiana. Polito will now pursue other professional projects.
"I am delighted to join Euronext Clearing at a turning point in its European expansion," said Pecora. 
"I look forward to supporting Euronext Growth for Impact 2024 strategy within Euronext's post-trade leadership team to further enhance the strong relationship with the Italian ecosystem and create a European leader in clearing services."
Pecora will oversee the day-to-day management of the central clearing counterparty (CCP), including engagement with regulators and with clearing members.
In addition, as a member of Euronext's post-trade leadership team led by Anthony Attia, global head of primary markets and post-trade, Pecora will be in the forefront of the Euronext Clearing's European expansion plan.
The expansion of Euronext Clearing to all Euronext markets, initially with equities from Q4, will bolster the single and multi-asset clearinghouse for all Euronext markets – the exchange operator said – while also improving efficiencies for clients.
"I'm happy to welcome Roberto Pecora as CEO and general manager of Euronext Clearing. As Euronext Clearing expansion is progressing according to plan, by 2024 we will offer a unique post trade platform in the European landscape," said Attia.
"On behalf of the board of Euronext Clearing and of our chairman, Renato Tarantola, I would like to thank Marco Polito for his significant contribution to the development of CC&G and for his commitment to the Euronext Clearing ambition since the beginning of the migration project. Together with Roberto, we will continue focusing on delivering the best services to our clients and to grow the Euronext clearing business in Italy and all over Europe."