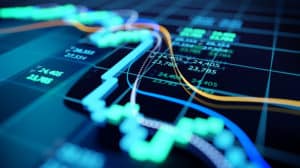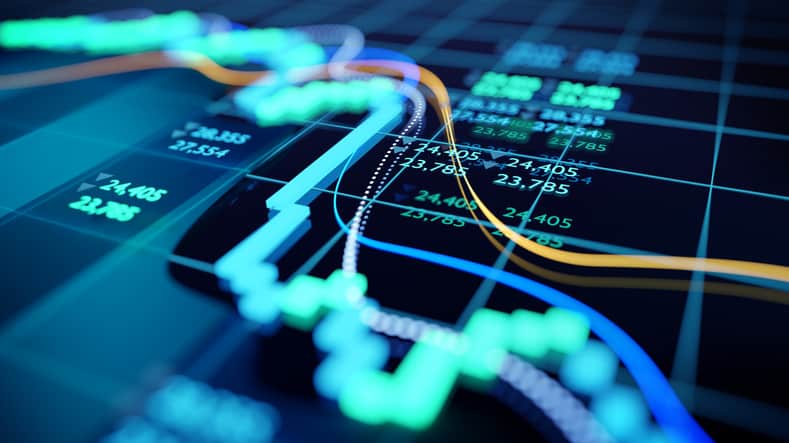 Despite the chaos of war, it appears as if the invasion has not (after the initial shock) had the negative impact on the market that many feared. With guidance now coming out for many firms in the light of Q1 performance, many are still optimistic, making European equities look more appealing than you might think.
"Over 95% of our companies have reported numbers for 2021 and they are showing average sales growth of 36%, and EPS growth of 131% (70% at the median point). Most companies are still able to give positive guidance," said Sharon Bentley-Hamlyn, a founding partner and investment manager at Aubrey Capital Management. "The expectation for our portfolio companies is for average sales and earnings growth in 2022 of 24% and 75% respectively, and in 2023 for 16% and 36% respectively, more than respectable. The average two-year PE is 27x and average two-year PEG 0.5x, as low as it has ever been."
The recent Federal Reserve rate hike in the US has had an inevitable impact, but more influential still could be the escalating oil and gas prices, and their consequent effect on economic growth, especially as it now looks as if the European Central Bank (ECB), on the doveish side, is likely to push its own rate hike back to Q4 or even into 2023. Last week, ECB president Christine Lagarde confirmed that the apex bank is in no rush to raise rates, promising that any increase would be gradual, taking place only after its bond-buying programme comes to an end later this year.
This appears to have calmed the markets, and although January and February saw a flight to value, growth stocks are back on top.
"We remain firm in our belief that if you can pick up the right growth companies now, huge gains will be made over the medium term," said Bentley-Hamlyn. "Despite the fact the technology sector has been out of favour on interest rate concerns, in the medium term, future investment in this area can be expected to be very substantial. What the Ukraine situation has thrown into stark relief is that Europe must lessen its dependence on autocratic regimes for strategic commodities, notably energy and semi-conductors."
Looking back at a previous situation, the Balkans War in the early 1990s, a 25% initial drop in the equities market (between May and September 1992) was followed by a 61% rise over the following 18 months. Could the Ukraine war bring about a similar result?
"Market timing is a wonderful thing. Few are any good at it. But the possibilities of equity investment are also pretty exciting if your time horizon is long enough, and you select the right stocks," said Bentley-Hamlyn.
"Markets hate uncertainty, but the point of maximum uncertainty is usually the point of maximum opportunity. The world is undergoing seismic shifts, geopolitically, technologically and socially. It is the ability to go with that flow that will determine the winners versus the losers."