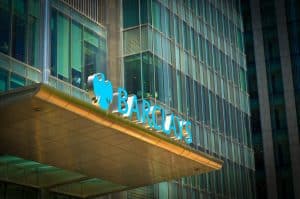 A former trader at Barclays has been found guilty of manipulating a Euro interest rate benchmark, following a guilty plea for similar charges from a former principal trader at Deutsche Bank earlier this year.
Phillipe Moryoussef, formerly at Barclays, was found guilty of one count of conspiracy to defraud by the Serious Fraud Office (SFO), but was tried and convicted in absentia after he fled to France following former Deutsche Bank banker Christian Bittar's guilty plea in March.  
Another former Deutsche Bank trader, Achim Kramer, was found not guilty and has been acquitted of the same charge as Moryoussef.
The jury were unable to reach verdicts on three other traders from Barclays, Carlo Palombo, Colin Bermingham and Sisse Bohart, but the SFO said it plans to inform the court on whether to proceed with a retrial by 20 July.
"The jury has decided that Phillipe Moryoussef, alongside Christian Bittar, who pleaded guilty before the trial began, dishonestly manipulated Euro Interbank Offered Rate (Euribor)," said Mark Thompson, director of the SFO.
"In doing so, they damaged trust in an important system which sets the rates for $180 trillion worth of financial products. They were senior figures who abused their positions for personal gain and to advantage the banks they worked for."
The SFO's case claimed that between 2005 and 2009, the traders conspired together to submit false and misleading Euribor submissions to change the rate.
According to the SFO's investigation, plans were made to rig the benchmark, which underpins $180 trillion of financial products around the world, months before the manipulation took place. Those involved allegedly congratulated themselves in email and other correspondence on their success afterwards.
Mass profits were made as the Euribor went upward or downward based on their false submissions, with Deutsche Bank's Bittar apparently making millions from his salary and bonuses.
The SFO concluded that both Moryoussef and Bittar are due to be sentenced on Friday 20 July.