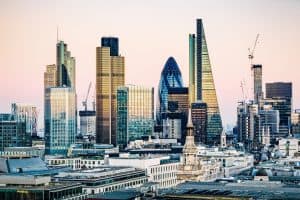 Asset management firm Federated Hermes has hired an equity trader from Woodford Investment Management as it expands its trading desk.
Dominic Eccles joins Federated Hermes as a multi-asset trader after more than four years with Woodford where he most recently worked in equity trading. Prior to trading for Woodford, Eccles operated within the investment operations side of the business.
His appointment was confirmed by Dan Nicholls, head of trading at Federated Hermes, via a post on LinkedIn. Nicholls said that Eccles brings 12 years of experience to the new role, including previous roles at BP Investment Management and Legal & General Investment Management.
Eccles spent just over a year with Legal & General as an investment support analyst in 2012, before moving to BP Investment Management in late 2013 as lead operations analyst.
Federated Hermes was formed after US-based asset manager Federated Investors acquired a 60% stake in Hermes Fund Managers from the BT Pension Scheme in 2018. The Hermes headquarters remain in London, including the investment and trading teams.
"Today, Hermes joins with Federated to form a truly global asset manager – dedicated to active management – with mutually beneficial distribution capabilities that leverage both Federated's extensive network of financial intermediaries in the US and Hermes' fast-growing client base in the UK, continental Europe and Asia," said Saker Nusseibeh, CEO of Hermes Investment Management, upon closure of the deal.