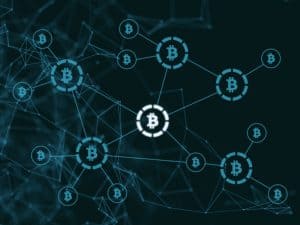 Fidelity Investments has made moves to expand liquidity on its digital asset platform through a collaboration with cryptocurrency marketplace ErisX. 
In a statement, both firms said the partnership means Fidelity Digital Assets can now provide access to the ErisX spot market, increasing the breadth of liquidity available to Fidelity's crypto clients.  
ErisX added that the addition of Fidelity Digital Assets brings a wave of vetted institutional investors that are seeking increased access to Bitcoin liquidity.
"We believe in the crypto ethos of accessibility to all on equal terms and about leveling the playing field for everyone," Thomas Chippas, CEO of ErisX, commented. "Our time-tested and proven central limit order book ensures that the best price on the market is available to everyone."
ErisX was formed by Eris Exchange as a regulated and stable trading venue for the digital asset market. The business has been backed major institutions such as Virtu Financial, DRW, Cboe Global Markets, NEX Group, as well as Fidelity Investments which participated in a $27.5 million funding round for the firm, alongside Nasdaq.
"We believe ErisX's central limit order book exchange model is critical to the maturation of crypto markets. Coupled with their technical aptitude, accessible order sizes, and a robust regulatory framework, ErisX is an attractive solution to securely access digital assets," Terrence Dempsey, head of product for Fidelity Digital Assets, added.
Fidelity Investments launched its dedicated crypto trading and custody business in late 2018 to provide trading and custody of cryptocurrencies to its client base. Since its launch, the digital asset arm of Fidelity has tapped into American and European digital asset markets, aiming to plug a gap in the market for institutional investors.