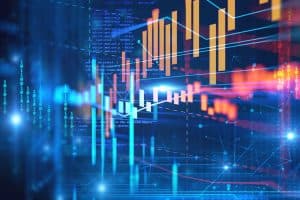 As part of the Capital Markets Union plan, FINBOURNE Technology has partnered with the Dutch Authority for the Financial Markets' (AFM) regulatory sandbox, as it looks to drive the creation of a Consolidated Tape Provider (CTP).
The CTP relates to the European Union's MiFID and MiFIR frameworks.
Even though the need for a CTP has become increasingly evident, consultation papers have shown conflicting views on both the scope and timing of a Consolidated Tape (CT).
As the UK and the EU have seen discussions around the regulatory vehicle increase, FINBOURNE aims to provide clarity on these issues by joining AFM's Innovation Hub, amongst others.
The AFM claims to support current initiatives for the development of Consolidated Tape proof-of-concepts through its regulatory sandbox on a non-exclusive basis.
Using its domain expertise, FINBOURNE will share its research into more than 50 million transactions from public sources.
Over six months' worth of transactions data has been broken down by the SaaS technology provider to identify specific data quality issues.
FINBOURNE aims to combat these underlying data issues, with the help of its recently launched Design Council, to form a transparent, technology-led CTP solution that provides transparency and visibility of market liquidity to capital markets.
"AFM's regulatory sandbox is a significant step in our CTP journey, as we tackle the identified issues, to support capital markets with greater transparency and visibility of market liquidity," said Christopher Farrell, chief operating officer of FINBOURNE Technology.
"Leveraging our data management expertise, we believe we can deliver a rigorous technology-led solution for the EU financial community. We look forward to this next phase, and to delivering a timely Consolidated Tape that is fit for purpose, meets the needs of all users and supports the European Union's Capital Markets Union program."