How has the hiring process for a trading desk changed over the last five years?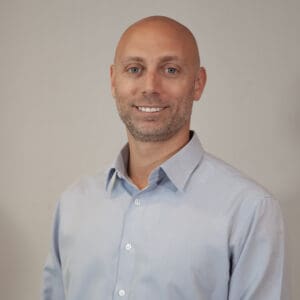 The process itself when hiring an external candidate hasn't changed too much, but ultimately it can be slow and expensive. Alongside the usual hiring route, we are also focusing on our early careers programs. We have the usual summer intern intake, but we were also one of the first banks to run an apprenticeship program in financial markets which offers entry into the industry that is different from the traditional university route. This focus on early careers serves multiple purposes, firstly, a diverse culture drives innovation of thought and promotes an inclusive workplace, which in turn can create mutual loyalty when helping to develop someone early in their career. Secondly, as our business becomes more automated, we need a whole range of skills to drive digitisation and remain a future fit organisation, and thirdly, you never know when a spot on the desk might open up, so having a strong talent pipeline is essential for succession planning.
What do you prioritise when looking to hire someone on your desk?
As an organisation we're looking for talented individuals who can bring enthusiasm and knowledge to the role, that way everyone on the team continues to learn from each other and we can work cohesively, especially when we encounter challenges. The skillset of traders has evolved over recent years. For most of my career in credit trading, the majority of traders have been accounting and finance or economics majors. Now, as the market becomes a lot more data driven, we are also looking for candidates who have qualified in maths or computer science and who are comfortable coding or learning to code on the job.  
What role does/will technology and automation play in hiring?
When I look down my trading desk right now, every team member is coding in Python. That's not something you would have seen in credit trading even two years ago. We now have access to so many more data sets and variables that instantly price huge numbers of bonds, so candidates need to be very comfortable with maths and statistics. Being able to confidently engage with this data and sculpt strategy by writing your own code is now essential, especially now as our competitors are not just traditional banking peers, but newer fintech firms as well. More and more, price formation is happening via smart algos, so our traders are morphing into a combination of programmers and risk managers. 
In your opinion, how different will trading desks look in five years' time?
I see the current credit trading environment split into three main protocols: electronic trades, voice trades and portfolio trades. Historically, trading desks had been setup and staffed by voice traders and they can be very profitable for banks. However, increases in efficiencies have meant smaller trades (up to $2-3 million in EM) are moving to electronic platforms and the bigger flows are being packaged into portfolio trades. This means that going forward a trading desk needs to be well represented and staffed across all three protocols. The rise and influence of credit ETFs means these three strands will need to work extremely closely to share information and signals. We could also see a shift seen in the FX markets where all the electronic trades flow into an algo priced book. This would provide the voice traders with all the trade colour but without the constant distraction, freeing them up to talk to clients, cross bonds and scour markets for the next high value trade.