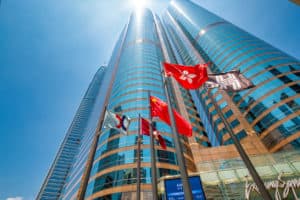 Hong Kong Exchanges and Clearing (HKEX) has appointed Daniel Sonder as its co-head of emerging business development.
Alongside co-head Julien Martin, Sonder will lead and develop HKEX's emerging business opportunities in data, ESG, carbon and digital assets, reporting to co-head of markets, Glenda So and Wilfred Yiu.
As part of the newly expanded joint-role, Sonder and Martin will also oversee HKEX's fixed-income, currency, derivatives and post-trade services offering.
He joins HKEX in May 2022 from Brazilian stock exchange group, B3, where he currently operates as its chief financial officer.
Sonder joined B3 as chief financial officer and investor relations officer in 2013. Prior to that, he served at Credit Suisse for seven years, where he was a manging director in their asset management division. He has served in a variety of roles for the Brazilian Development Bank and the Brazilian government.
"I am very pleased to welcome Daniel to HKEX. He has over 20 years of experience in exchange operations, capital markets, and financial services and he will play a very important role in helping to deliver HKEX's ambition to build the marketplace of the future," Nicola Aguzin, chief executive of HKEX.
"I know that his broad international experience will be invaluable to us, as we continue to innovate with new products and services and deliver vibrant and attractive connected capital markets."
Sonder's appointment follows that of John Buckley, who joined HKEX in December last year as head of exchange operations and transformation. Buckley previously served as chief operating officer for Asia at Citadel for three years before joining the exchange operator.