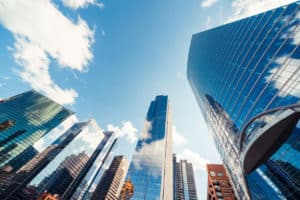 Digital asset platform Copper has hired a group of prime brokerage specialists from Bank of America Merrill Lynch (BAML) to fuel its rapid growth.
The firm, founded in 2018, made a big splash recently with the hire of former Citi, Deutsche Bank, Goldman Sachs and JP Morgan executive Sabrina Wilson and has now followed up by lifting a team from BAML to expand its prime infrastructure.
Leading the unit will be Michael Roberts, formerly managing director and EMEA head of BAML's prime platform. Roberts boasts 16 years' experience from BAML.
He will be joined by Ben Carr and Ross Budgen who add expertise in product development, account management and analytics. Together, they have more than 45 years' experience in prime services.
The other additions are account management specialist Adam Groom and Paul Barham, who worked in platform management at BAML. Groom had been with BAML since 2004 and Barham since 2005.
Reporting to Boris Bohrer-Bilowitzki, chief revenue officer at Copper, the five will work with the digital asset firm's existing team to accelerate the expansion of prime infrastructure; in terms of custody, collateral management and hedging services.
Copper launched ClearLoop in 2020 to "ensure institutional investors could trade with crypto exchanges efficiently and securely".
Copper said by removing the need to transfer digital assets onto an exchange before being able to trade, ClearLoop minimises counterparty risks and reduces withdrawal time.
Later in 2020, Copper expanded its ClearLoop network to include collateral management for crypto derivatives. With this added functionality, Copper acts as an independent third-party for collateral management and settlement.
Bohrer-Bilowitzki, commented: "Since the inception of Copper, we have been committed to exceeding market expectations of the gold standard in crypto-asset custody and trading.  Part of that commitment means securing top-tier talent to ensure we remain at the forefront.  I have no doubt that Mike, Adam, Paul, Ben and Ross will fit seamlessly into the team as we push the boundaries of possibility within the Copper ecosystem and continue to develop infrastructure to empower prime brokers with the infrastructure they need. I look forward to working with each of them tremendously."