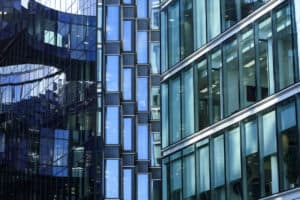 Global derivatives and proprietary trading firm OSTC has confirmed the appointment of the former chief executive at Nasdaq's Cinnober as its permanent chief financial officer.
Peter Lenardos will become CFO at OSTC from 20 July, after engaging with the company as a financial consultant since February. He replaces Kenny Su, who served as CFO on an interim basis since October 2018.
Lenardos was most recently at exchange and clearing technology specialist Cinnober, where he was chief financial officer and then chief executive office. He was strategic in overseeing the turnaround and sale of the business to Nasdaq in 2019 for $220 million. Prior to that, Lenardos spent seven years with RBC Capital Markets as managing director for global market infrastructure companies and pan-European diversified financials.
"Peter brings with him an extensive background in corporate finance, a track record in shareholder value creation, and a wide range of global and strategic capital markets experience. His leadership, financial and business acumen will prove instrumental as we deliver on our strategic growth ambitions," said Lee Hodgkinson, CEO of OSTC.
"In addition to his role as CFO, Peter will serve as a LGBT Champion within OSTC, and will work with Faizah Tahir, OSTC's diversity, inclusion and wellbeing manager, as OSTC focuses on broadening its diversity and inclusion efforts on a global basis."
Lenardos confirmed in March 2019 that he would step down from his role as CEO of Cinnober following its acquisition by Nasdaq. The Swedish-based FinTech became a part of the Nasdaq Market Technology division upon closure of the deal.
"I am honoured to be appointed the chief financial officer of OSTC as it focuses on growing its global derivatives trading business, and it intensifies its strategic pivot towards learning and development educational technology solutions, which will support the expansion and optimisation of OSTC's markets business," Lenardos commented on his appointment. "Additionally, I am proud to assume additional responsibilities as LGBT champion within the organisation and look forward to continuing OSTC's work to further LGBT diversity and inclusion."