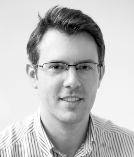 MFX Compass – the foreign exchange platform founded by ex-Barclays Capital e-FX trading boss David Cooney – has appointed a former RBS head trader as head of analytics.
Alexander Ridgers joins in the newly created role at MFX Compass from Oanda where he has worked for the past nine months.
Prior to joining Oanda, Ridgers was head of algorithmic trading at GKFX between 2012 and 2014. 
He adds considerable experience to the MFX Compass team, having previous ran the commodities desk at CMC Markets and worked as head of trading at Royal Bank of Scotland's MarketIndex business for the best part of six years.
In a statement, David Cooney, chief executive officer and founder of MFX Compass's parent business MahiFX, said: "One of the keys to a successful e-FX business is trade analysis and support.  The technology is the tool we use, but its operation is absolutely key to maximising revenue for our clients.
"This requires specialised exercise of judgement about client tiering and tuning of the systems parameters.
"With our client base growing rapidly we needed to ensure this important function was carried out to the best of our ability to all our clients are we are confident Alex will help achieved this."
Ridgers – a Bristol University graduate – has experience of building automated trading models having created trading engines from prototype models during his time at GKFX.
MahiFX was established by David Cooney in 2011, having held a series of high profile trading roles at BarCap, Dresdner Kleinwort Wasserstein and Credit Suisse.