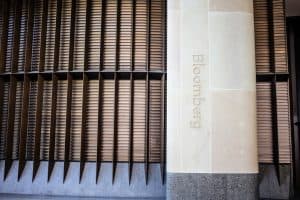 The former head of the US financial regulator Mary Schapiro has resigned from her position as a non-executive director at the London Stock Exchange Group (LSEG) and has joined Bloomberg.
Schapiro has been appointed vice chair for global public policy and special advisor to the founder and chairman at Bloomberg, overseeing the company's public policy and regulatory priorities globally, as of 15 October.
"Regulation and global policy are arguably the two most dominant forces shaping the financial services industry today," said Peter Grauer, chairman at Bloomberg.
"Governments, corporations and financial firms are facing critical policy challenges, ranging from new regulatory frameworks and evolving market infrastructure to financial disclosure and international cooperation. No one is more qualified than Mary Schapiro to help us navigate this landscape and marshal the best of Bloomberg to help global markets achieve their full potential."
Shapiro was the first woman to serve as chair of the Securities and Exchange Commission, a position she held for three years between 2009 and 2012. She is also the only person to have served as both chair of the SEC and the Commodity Futures Trading Commission (CFTC).
LSEG appointed Schapiro as non-executive director of the board in 2015 as it looked to expand its global footprint into North America. The exchange operator confirmed that she has now resigned from her position to join Bloomberg.
"I'd like to thank Mary for serving on the board during the last three years and to wish her well in her new role," said Donald Brydon chairman of the LSEG.
Bloomberg also announced that Didem Nisanci, the former chief of staff at the SEC between 2009 and 2012, has joined the company as global head of public policy. In her role as chief of staff at the SEC, Nisanci advised the chair on operational, policy, legislative and strategic matters.