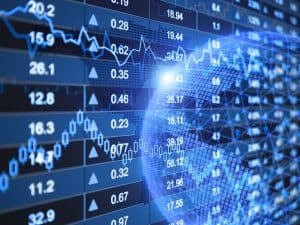 The increasing uptake of algo trading in FX during the pandemic could become a permanent fixture in the market, research by Coalition Greenwich has found. 
The research, which surveyed 149 FX traders across the US and Europe, found that during the pandemic more than 40% had used algos during 2020, with close to the same share also expecting their use of FX algos to increase in the next year. 
"Financial institutions are looking at the efficacy of their algo strategy and are finding that algos can be highly effective, especially at working particularly large orders over time," said Brad Tingley, research manager in the Coalition Greenwich market structure and technology group. 
FX markets saw huge volatility in March 2020 due to the coronavirus pandemic, which resulted in widened bid-offer spreads not seen since the global financial crisis, and a decline in market depth even in currency pairs considered to be liquid.
The increased challenge of targeting a specific price, market impact risk and more comfort among traders using algos saw market participants turn to algorithms at the height of the market volatility.
The head of Bloomberg's FX electronic trading platform, Tod Van Name, recently told The TRADE that algo trading had seen the greatest uptake compared to other execution methods in FX during the last year to minimise market impact.
"By using algos you can drip that trade by using either a TWAP or VWAP and people won't know what you're doing because the name they get on the other side is the bank that you're working through," said Van Name at the time.
Coalition's report also found that APIs gained popularity among FX traders last year alongside auto-execution with roughly a third of investors using it as a method to keep costs down in 2020. 
"It [the pandemic] also beckoned some noteworthy behaviour shifts such as the use of algos and developments in auto-execution that are likely to persist in the coming years," added Tingley.