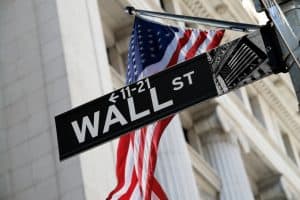 Three former London-based FX traders have been found not guilty of rigging benchmark exchange rates by the Manhattan federal court in the US.
Richard Usher, former managing director at JP Morgan and head of G11 FX trading at Royal Bank of Scotland, Rochan Ramchandani, former head of G10 FX spot trading at Citi, and Christopher Ashton, former head of FX spot at Barclays, were charged with the offences in January 2017.
The Securities and Exchange Commission alleged at the time that the three former traders manipulated the exchange rate for the hundreds of billions of dollars traded on FX markets to gain an advantage over their counterparts.
Usher, Ramchandani and Ashton were part of a group of traders known as the 'Cartel', who communicated via telephone calls or electronic messages between 2007 and 2013. They attempted to manipulate prices on the spot FX rates for Euros and US Dollars, according to the prosecutors.
At the time the charges were announced, Sara George, Barrister for Ashton, told The TRADE that her client had "complied fully with what he understood to be the legal and compliance requirements for [Barclays].
"He was never given any legal advice, guidance or instruction by Barclays in relation to US law. The UK Serious Fraud Office (SFO) conducted a thorough and independent investigation… involving in excess of half a million documents.
"A detailed review of the evidence led the SFO to the conclusion that the alleged conduct, even if proven and taken at its highest, would not meet the evidential test required to mount a prosecution for an offence contrary to English law."
Combined fines of $2.5 billion were handed out to Barclays, Citi, JP Morgan and Royal Bank of Scotland in 2015 to settle allegations of fixing prices on the FX spot market and related manipulation charges.
Other traders that have been charged with rigging prices in the FX market include Jason Katz, a former trader at Barclays, who pled guilty to the charges brought forward by the Department of Justice in January 2017. Katz has not yet been sentenced.  
Similarly, Mark Johnson who formerly ran global FX cash trading at HSBC, was found guilty of fraud for his role in a multi-million dollar front running scheme. He was sentenced to two years in prison earlier this year.