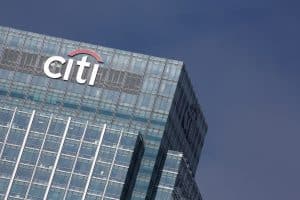 An industry veteran who led product development for a big data, cloud-based platform at Citi has left the investment bank to launch a FinTech start-up.
Bill Pryor, the former global product head of data and analytics at Citi, left the US institution earlier this year and has recently set up a new firm, Investics Data Services, The TRADE understands.
At Citi, Pryor was responsible for performance, risk and compliance, global data strategy and analytics for custody fund services. He also played a key role in launching the Citi Clarity Velocity platform in 2018 across the bank's custody and fund services.
Pryor had been with Citi for four years, joining from JP Morgan in 2015. He previously held senior positions at State Street, The Boston Company and Mellon Financial.
A spokesperson at Citi confirmed Pryor's exit, adding that the work he was doing with Citi Clarity Velocity will now be overseen by Fiona Horsewill, EMEA head product development and global head digital strategy.
According to Pryor's LinkedIn profile, his new start-up aims to bring cloud-based investment data and analytics to the institutional investor industry. Investics Data Services will specialise in product development and consulting for institutional investor organisations including asset owners, asset managers, investment consulting, banks and fund services providers.
In the description, Pryor says Investics Data Services will utilise the latest in big data, business and artificial intelligence, in-memory processing, dynamic calculation and analytical engines technologies.