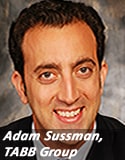 Nasdaq's botched Facebook IPO has incurred the wrath of the Securities and Exchange Commission (SEC), but the failings of US markets to support its initial offering may drive firms to look to alternatives.
In May last year, Nasdaq executives decided to press ahead with Facebook's initial offering after technical issues forced a thirty minute delay to the launch. This resulted in around 30,000 orders being stuck in the Nasdaq system for two hours that should have been cancelled or executed. The delay, and absence of trade confirmations, led to buy-side uncertainty over exact exposure to Facebook stock and whether trades had been executed at the opening price.
The SEC said Nasdaq decided to press ahead with one of the biggest IPO launches in history knowing its system caused errors in matching up buy and sell orders for IPO stock. This led the SEC to hand out the largest exchange fine in history - US$10 million - which the market operator can add to its own US$62 million compensation plan for firms that lost money during the IPO.
"This action against Nasdaq tells the tale of how poorly designed systems and hasty decision-making not only disrupted one of the largest IPOs in history, but produced serious and pervasive violations of fundamental rules governing our markets," said George S. Canellos, co-director of the SEC's Division of Enforcement.
The Facebook IPO exposed the flaws of Nasdaq's infrastructure, but also wider market structure themes of the decreasing relevance of the primary market in place of secondary market trading and the effects of high-speed trading on exchanges.
Alternative growth
Adam Sussman, partner and director of research and consultancy TABB Group, believes the lack of IPOs experienced in recent years is both cyclical and structural, and has led businesses to explore alternative fund raising options.
"The post-crisis shift towards fixed income instruments at the expense of equity markets is beginning to change, although structural issues - such as the ongoing expense for companies looking to becoming a publicly listed company - continue to limit the popularity of initial offerings," he told theTRADEnews.com. 
Corporates have also shown a clear preference for issuing debt over equity, but alternatives are developing, Sussmain believes. Tools such as crowdsourcing - also known as crowdfunding - allow companies to seek direct investment from smaller investors, which could significantly alter the role of equity capital markets.
"Given the incredibly bull market we've seen recently, businesses are not wanting to register IPOs, despite good pricing for companies on equity capital markets," Sussman said.
Sussman, who co-authored a report in April on alternative financing, believes crowdfunding may emerge as a leading tool alongside equity and debt offerings for firms raising funds on the open market. The practice has grown faster in Europe as a means of servicing the small- and medium-sized enterprise (SME) community as banks scale back SME loaning.
In the report, TABB estimated that alternative financing raised US$47 billion for SMEs globally - a fraction of the overall SME market - and predicts regulatory trends could lead to this growing to more than US$150 billion within the next three years.
In the US, however, crowdfunding has remained relegated to creative domains, where artists sell works before they are produced. For this to spread, as Sussman believes will occur, the SEC will have to implement the Jumpstart Our Business Startups (JOBS) Act, legislation to assist new companies raising capital. The JOBS Act will lift some requirements of the Sarbannes-Oxley Act, which covers corporate financing, but only up until a certain threshold.
Although President Obama signed the bill into law in April last year, the SEC has not yet released its proposed rules, initially due in December last year.
TABB's Sussman believes even when the new rules come into force, crowdfunding will benefit SMEs, although in the long term its success may filter through to corporates seeking multi-million dollar sums.