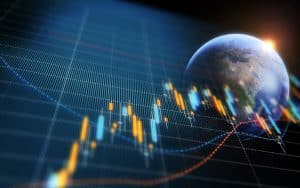 Hermes Investment Management has called in FactSet to implement an analytics and risk management platform across its multi-asset investment portfolio.
FactSet said that it will work with the £34 billion asset manager to deploy its platform, including factor models, integrated workflows and advanced risk modelling, in order to help Hermes integrate risk management capabilities across a variety of assets.
"Accurately assessing risk is a responsibility that is core to our decision making," Andrew Jackson, head of fixed income at Hermes Investment Management, commented on the partnership. "Working with FactSet to implement a risk model that aligns with our investment approach will allow us to accurately quantify and aggregate portfolio sensitivities, stress test under a multitude of market environments and in turn, provide a robust process that meets the needs of our investors."
Rob Robie, executive vice president and head of analytics and trading at FactSet, added that the increasing complexity of regulation, new derivatives products, and macro and micro-risk factors in the market means that firms require greater flexibility around risk monitoring and measurement.
"FactSet's multi-asset risk platform will continue to evolve over time, and we look forward to working with Hermes to implement solutions that will help them remain at the forefront of the investment industry," Robie stated.
Last month, FactSet appointed Franck Gossieaux executive vice president and global head of sales and client solutions to oversee the firm's global sales and client activities. Gossieaux first joined FactSet in 2004 as part of its acquisition of JCF Group, and has since held various senior sales positions within the company.
"FactSet has taken great strides in both optimising our assets and developing new tools and technologies that help clients navigate a fast-changing industry," Gossieaux commented on his appointment. "I am excited by this opportunity to work with our talented global team to continue expanding our footprint and grow our addressable market."