Hong Kong Exchanges and Clearing (HKEX) and its partners on the Chinese mainland. have reached an agreement to include eligible ETFs in Stock Connect, the mutual market access programme between the capital markets of mainland China and Hong Kong.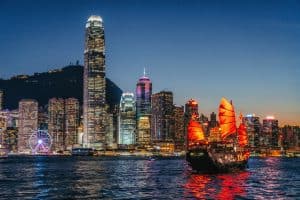 HKEX, Shanghai Stock Exchange (SSE), Shenzhen Stock Exchange (SZSE) and the China Securities Depository and Clearing Corporation (CSDC) will work closely on the details of inclusion, including business and technical preparations such as amendments to relevant rules. It is estimated that the preparation work will take approximately six months to complete.
HKEX CEO Nicolas Aguzin described the addition of ETFs to the Connect franchise as "a new and exciting milestone in the highly successful mutual market access programme between Hong Kong and Mainland China's capital markets." 
HKEX launched the Shanghai-Hong Kong Stock Connect programme in 2014.It was expanded with the launch of Shenzhen Connect in 2016, and the launch of Bond Connect in 2017. 

Meanwhile, the Shenzhen Stock Exchange and the Singapore Exchange (SGX) have agreed to set up a cross-border link for ETFs. Under a Memorandum of Understanding (MoU), the two exchanges will jointly develop and promote ETF markets in Singapore and China through cross-border investments.  
"The strong demand for ETFs in Asia underscores the region's growing role as a global ETF hub and we are excited about the manifold opportunities that this partnership could bring," said Loh Boon Chye, CEO of SGX. 

According to consultancy ETFGI, three China-focused ETFs were among the top 15 globally for net inflows in November.