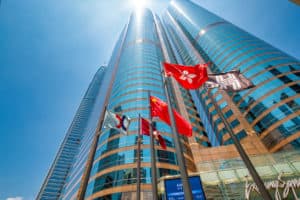 Hong Kong Exchanges and Clearing (HKEX) has confirmed plans to expand its derivatives suite with the launch of new options on futures later this month.
Due to go live on 23 August, the physically settled options on futures contracts based on Hang Seng index futures and Hang Seng China Enterprises index futures will allow investors to take futures positions on HKEX's market prior to the settlement of the underlying futures contract.
HKEX said the new derivatives will also provide investors with new trading and risk management tools, while adding to the breadth and depth of Hong Kong's markets.
"These are exciting new products which offer enhanced investment, trading and risk management opportunities for our global customers and investors. Their introduction to the Hong Kong derivatives market will further broaden our product offering and complement the existing Hang Seng indices product suite," Wilfred Yiu, co-head of markets at HKEX, commented.
"Going forward, we will continue to develop new products to meet the needs of our customers and investors, as well as develop Hong Kong as the leading derivatives trading hub in Asia."
The exchange operator added that its derivatives market has seen a strong start to the year, with average daily volume of futures and options for the first six months of 2021 reaching more than 1.2 million contracts, up 3% year-on-year.
Last month, HKEX launched six new stock futures contracts and five stock option classes following record average daily volume for its stock futures and stock options in early July of 11,000 and 687,00 contracts respectively.