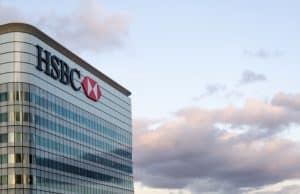 Research platform provider Visible Alpha has added HSBC to its list of investors following a $38 million funding round in January.
Goldman Sachs led the round earlier this year, alongside other major financial institutions including BNP Paribas Exane, Macquarie and Wells Fargo.
Visible Alpha said the funds would be used to continue its growth with new products in the investment research space and support its global expansion.
The firm will also establish an advisory board consisting of the banks that have already invested in Visible Alpha to provide guidance on product development focused on the specific needs and regulatory requirements of its clients.
HSBC will add its research analyst models to the firm's Insight platform as part of the deal, and the bank will also contribute to its Consensus Data.
"Visible Alpha has rapidly become a leader in helping both the buy side and the sell side overcome the myriad of challenges involved in creating and disseminating investment research," said David May, global head of research at HSBC and advisory board member.
Scott Rosen, CEO at Visible Alpha, added: ""We are pleased that HSBC embraces our vision for the future of institutional research and appreciates the ability of our platform to enhance the gathering of insights from their analysts' underlying company forecasts and assumptions."
"We are committed to improving the value of communication between all market participants and helping investors find unique insights into the future performance of companies."