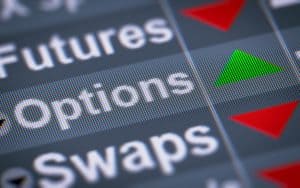 US exchange group ICE has launched clearing of credit default swap (CDS) index options via ICE Clear Credit in a bid to further standardise the marketplace.
ICE Clear Credit has rolled out clearing of CDS index options based on CDX North American investment grade and high yield indices, with plans to add index options based on the iTraxx Europe indices at some point in the next year. 
"The launch of CDS index options leverages ICE's market infrastructure and robust risk management methodology and builds on the tremendous momentum we've seen across our CDS complex," said Stan Ivanov, president of ICE Clear Credit.   
"By incorporating index options into our existing capital efficient risk management approach to CDS clearing, we're bringing new tools to our customers to access the CDS market, and to execute cost-effective and versatile strategies to manage risk."   
ICE Clear Credit is on track to reach record volumes for 2020 after clearing almost $25 trillion two-sided notional amount of CDS instruments in the third quarter of this year alone, up 19% compared to the same period last year.  
ICE offers clearing in more than 500 single name and index CDS instruments based on corporate and sovereign debt via ICE Clear Credit and ICE Clear Europe. 
"In close consultation with market participants, ICE Clear Credit is introducing CDX options clearing which will enhance standardisation and transparency in the market," Amy Hong, head of market structure strategy for the global markets division at Goldman Sachs, commented on the launch.  "The offering is intended to drive efficiencies, improve risk management, and further promote the product."