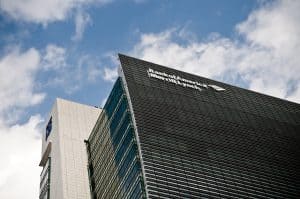 Exchange operator ICE has completed the acquisition of Bank of America Merrill Lynch's suite of US fixed income volatility indices.
The deal includes the Merrill Lynch Option Volatility Estimate (MOVE) index, often referred to as the 'VIX for bonds', and accompanying fixed income volatility indices, which will now become part of the ICE Data Services business.
Bank of America Merrill Lynch's MOVE index measures US interest rate volatility by tracking movement in US Treasury yield volatility on current prices of one-month over the counter (OTC) options on 2-year, 5-year, 10-year and 30-year Treasuries. The associated indices track different option expiries, and general volatility in the US interest rate swap market.
"By its design, MOVE has the unique ability to provide a signal for changing risk sentiment in the fixed income markets," Harley Bassman, who created the MOVE index in the 1990s, commented at the time the deal with ICE was announced. "While I would not call it predictive in isolation, rare is the case where a simultaneously low MOVE, flat yield curve and tight corporate spreads are not soon followed by bothersome market conditions."
Lynn Martin, COO and president of ICE Data Services, added that MOVE's ability to concisely measure bond market sentiment will allow ICE to play a critical role in helping its customers manage risk.
In 2017, ICE also acquired Bank of America Merrill Lynch's global research fixed income indices, the second most used fixed income indices by assets under management globally at the time. ICE Data Services stated that the deal that the indices would provide the exchange group's clients with even greater choice.