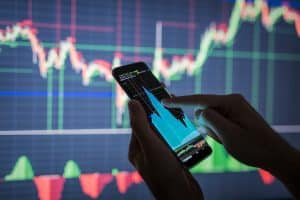 ICE Data Services will begin offering on-demand tick data and analytics as part of a partnership with OneMarketData.
The exchange operator's data service will use OneMarketData's real-time and historical data platform to provide the service through the ICE Consolidated Feed, which delivers real-time data and content from over 600 global sources.
OneMarketData's OneTick platform also offers an analytics library for quant research, market surveillance, transaction costs analysis (TCA), trading and risk management, alongside the real-time and historical tick data.
The agreement will see OneTick analytics hosted by ICE Data Services for an on-demand data platform that is integrated with low-latency access to normalised information from global markets.
"Our Consolidated Feed gives customers a single, normalised source of data from markets around the world," said Lynn Martin, president and COO of ICE Data Services. "With the addition of OneTick, we're able to provide an enhanced hosted solution for real-time and historical tick data and analytics to help power customers' pre-trade models and quantitative trading strategies."
Jeff Banker, senior vice president at OneMarketData, added that the industry is seeing an increasing requirement for real-time and historical tick data to meet regulatory obligations and the optimisation of trading algorithms.
Last month, BlackRock opted to use ICE Data Services as its new benchmark provider for four of its iShares US bond exchange-traded funds (ETFs), which have a combined $18.9 billion in assets under management.
The deal followed BlackRock's agreement with ICE to provide its support and to help develop a new fixed income ETF platform. The platform is expected to go-live next year, and will connect to ICE's fixed income trading platform BondPoint, TMC Bonds and ICE Credit Trade.