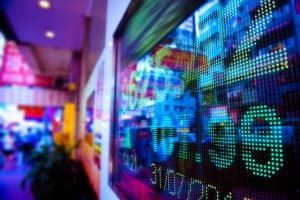 Intercontinental Exchange (ICE) has retained its position as the leading global exchange, accounting for just over 15% of total industry revenues last year.
A report published by Burton-Taylor International Consulting, a division of TP ICAP's Data and Analytics Group, revealed that global exchange revenues reached more than $30 billion in 2017.
ICE took the most market share, according to the report, with a 3% surge year-on-year in revenues to $4.6 billion in 2017. CME Group remained the next largest exchange in 2017 accounting for 11.9% of industry revenues totalling $3.6 billion.
In Europe, Deutsche Börse was the largest exchange in the region with 22% of region's revenues in 2017, closely followed by the London Stock Exchange Group with 16% of revenues.
The report suggested that global exchange industry growth was strong across all business segments in 2017, particularly within information services, market data and indices, which saw the largest increase by 9.1% throughout the year.
Exchange industry profits were also driven by a 6.4% surge in transaction-based business which reported a record $19.3 billion revenues in 2017.
"Global economic strength supported renewed growth in the global exchange industry in 2017, as rising transaction-based revenues propelled the industry to record levels," said Andy Nybo, director at Burton-Taylor.
"Expanding trading and data capabilities into fixed income and foreign exchange is also supporting industry revenues, especially in Asia and EMEA as exchanges aggressively expand their offerings to support rising demand for exposure to these asset types."